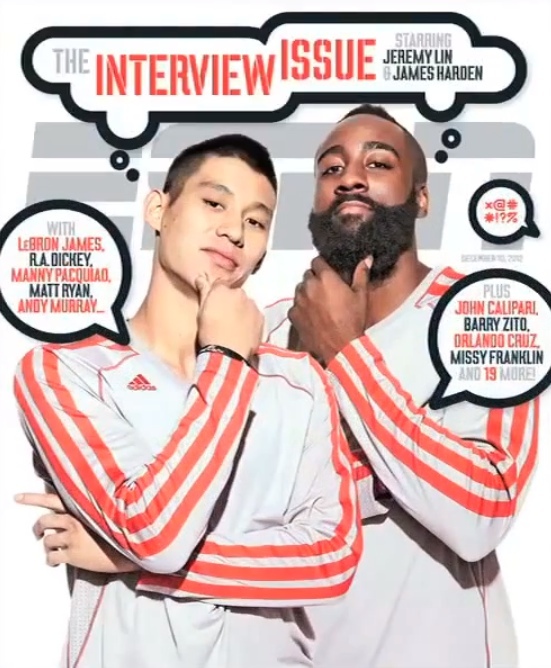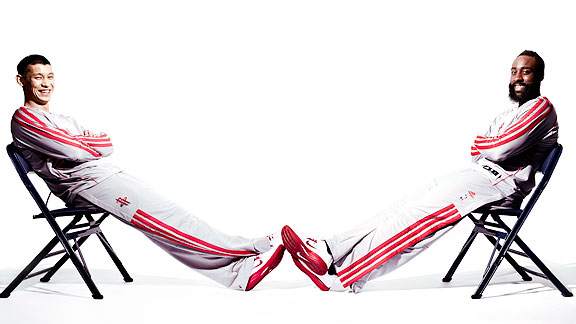 True or false? While with the Knicks, Jeremy did not know where Times Square was for almost four months.

HARDEN: TRUE ... Am I right?

ESPN: The correct answer is TRUE! And Times Square is arguably the most famous part of New York, and Madison Square Garden is literally nine blocks from Times Square. So Jeremy: How is this humanly possible?

LIN: Because, shoot, I did not go anywhere in New York. One time we were driving through Koreatown, and I thought Koreatown was Times Square. [Harden laughs.] Just 'cause we turned this corner and there were just lights everywhere, and I was like, Oh, is this Times Square? And [ex-Knicks big] Jared Jeffries looked at me like I was crazy. So, uh, yeah. I didn't get to explore as much as I wish I did.

ESPN: Was this a problem in Oklahoma City, James?

HARDEN: No. Not at all. I knew where everything was.

ESPN: How about Houston? You know your way around yet?

HARDEN: Not me. I've only been here for a week or two, so ...

LIN: I GPS everything. There are infinity freeways.

Losers.